Buying And Selling Cars
Made Simple
Only Private Buyers & Sellers
Trusted Community
Maximized Value

Two Easy Ways to Sell Your Car

List in Our Marketplace For Free
Get featured on major car-listing sites & seen by 1000s of buyers.
We evaluate your car, create a detailed listing with photos & videos
Chat with buyers, schedule test drives & receive offers
Close the deal at a Swap Center or from your home

Sell It Now in Our Online Auction
Sell your car faster & get more money than dealer trade-ins
Watch 100s of dealers fight for your car in our online auction
No more middlemen or low-ball offers
We handle the paperwork and get you paid
Buy Privately-owned cars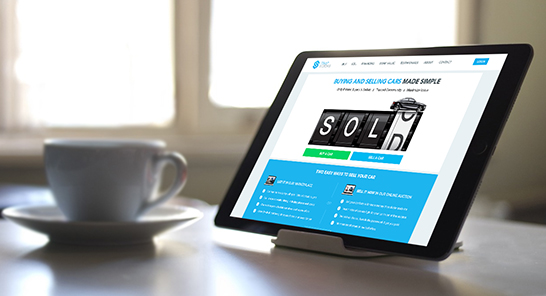 Buy Privately-owned cars
Browse Swap-Evaluated cars listed by private vehicle owners
Access vehicle details, condition & history reports, photos & videos
Meet the sellers at a Swap Center for test-drives & closing the deal
Need financing or an extended warranty? We got you covered!
Bought. Sold. Happy.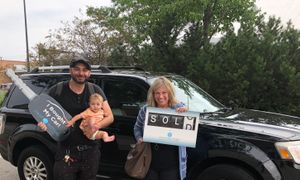 "Happy customers!! Ricardo met the seller, Patricia, at the Swap Center and closed the deal conveniently."
Ricardo | Buyer
Bought 2010 Mercury Mariner in Swap Marketplace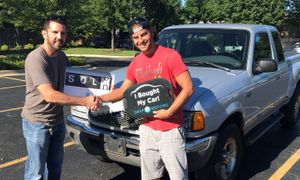 "Sold my truck quickly and easily using Swap Motors. Highly Recommended!! "
Christopher | Oak Lawn, IL
Sold his 2003 Ford Ranger to Nick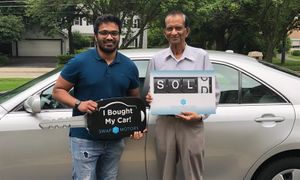 "Fantastic experience buying car on Swap Motors. From test drive to making an offer to seller - it was easy & happened quickly. "
Ahmed | Chicago
Bought a 2011 Toyota Camry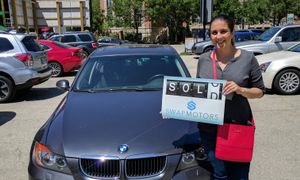 "I recently sold my BMW through Swap Motors and it was a wonderful experience. The staff were friendly and helpful."
Alika | Chicago
Sold her 2006 BMW 325xi