2017 Ford Transit 350 Wagon


2017 Ford Transit 350 Wagon

28,643 miles |

$31,500

Hinsdale, IL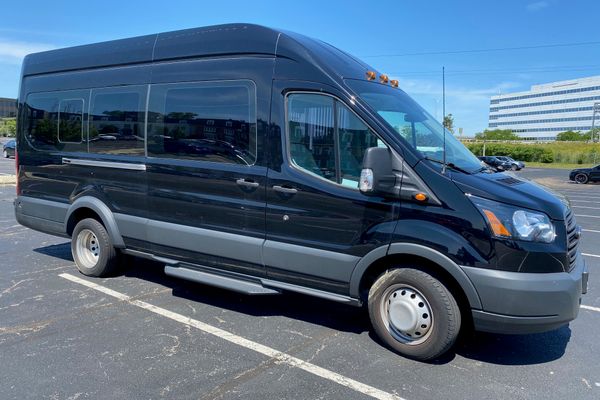 1 of 8


Asking Price
$31,500
or $573 / Month Estimated payments are for informational purposes only and don't account for tax, title, and fees or represent a guarantee of credit from a lender. Such estimates are not an offer or commitment to lend. for 60 months @ 3.5% APR. Calculate
Calculate
Make an Offer Schedule Visit
This Evaluation Report provides a condition summary of the vehicle and is not a comprehensive inspection. Swap Motors recommeds an ASE certified vehilce inspection prior to making a purchase
Owner Listed

Savings Analysis
Market Compare
Price Dealer prices are provided for informational purposes to assist buyers in making informed decisions. We estimate dealer prices based on advertised retail prices, mileage, condition, zip code, color, and other vehicle specifics. We also factor dealer prices provided by widely recognized industry resources.
$31,500

$33,948

Savings: $2,448
Sales/Use Tax
When purchasing a vehicle from a dealership, a buyer is subjected to sales tax. The sales tax is determined based on the buyer's residence location. The above illustration assumes a buyer resides in the City of Chicago, Cook County.
When purchasing a vehicle through Swap Motors, a buyer is purchasing a vehicle directly from a private party seller. In Illinois, private parties' car transactions are subjected to a private party vehicle use tax. The use tax rate is determined by either the purchase price or fair market value of the motor vehicle. Further details are accessible at: http://tax.illinois.gov/
Swap Motors and its affiliates do not provide tax, legal or accounting advice. This material has been prepared for informational purposes only, and is not intended to provide, and should not be relied on for, tax or accounting advice. You should consult your own tax and accounting advisors before engaging in any transaction.
$1,500

$2,835

Savings: $1,335

TOTAL
SAVINGS

TOTAL SAVINGS
Drivetrain
Rear Wheel Drive

Style
XL Extended Length w/High Roof w/Sliding Side Door Van 3D
Drivetrain
Rear Wheel Drive

Need your Title, Tax, Registration and Plates processed?
Skip the DMV line! Come to a Swap Center near you and a Swap Agent will take care of everything for you.